WHO WE ARE
The Olusegun Obasanjo Foundation, OOF, was incorporated in Nigeria by the former Nigeria President, Chief (Dr) Olusegun Obasanjo (GCFR) to tackle some key issues of Human Security: Health (especially Non-Communicable Diseases), Education (especially Girl-Child Education), Nutrition/Agriculture and Youth Empowerment. In the last five (6) years, OOF have offered free medical and surgical intervention to more than a Hundred Thousand (100,000) people, with more than a Million indirect beneficiaries of such interventions.
As a non-profit organization we drive advocacy in education; especially of the Girl Child, and undertake various projects and interventions. Through it "Sound and Sight" initiative, our Foundation has sponsored Hearing Care Specialists to be trained at Starkey Hearing Institute (USA) in Zambia; who had further professional training at the International Hearing Institute, with the aim of reducing the impact of hearing Loss in Nigeria through early detection and public hearing screening programs. We have provided over 6000 bespoke Hearing Aids and over 5000 reading glasses to Nigerians across the 6 geopolitical zones of the country. OOF has also provided free eye care and surgeries for about Three Thousand (3000) people all over Nigeria.
Since inception, most of these initiatives have helped people to work smarter, live healthier, and increase self-sufficiency, which motivates them for success in their individual endeavours. OOF intends to Feed more than 50,000 IDP's, especially children, conduct Eye and Ear Screening on primary school children and provide textbooks and facilities for the girl school pupils and Libraries, especially in the northern regions of Nigeria. This is a strategy to help Nigeria reach all of the SDG 2, 3, 4, and 7 of the United Nation 2030 Agenda.
With your physical presence, moral and financial assistance/support we can always get all this done in time as we make the world a better place to live in for all underprivileged, less privileged, disabled, uneducated and poor persons.
VISION
….Focusing on Africans; Helping People Live Life to the Fullest
"I believe now is the right time to take on this challenge. I myself have come from humble beginnings in Nigeria and have been witness to many difficult aspects of life. I have been fortunate to have overcome many of these challenges and feel a deep sense of obligation to give back what I can to the people of Nigeria and Africa" said HE, Fmr. President Olusegun Obasanjo, Founder of OOF.
DONATION
All beneficiaries can testify to the good and consistent assistance the Foundation has provided to Nigeria, and Africans, in the last 6 years; which has been the motivation for the continuous funding by the founder and various philanthropists and Organizations, in Africa and other parts of the world. Through the support received from the International bodies, private and public organizations, Government and other Non-Governmental parastatals putting smiles on the faces of Nigerians and Africans at large has been a very easy task for us.
In 2019, you can also be part of this cause by contributing as little as $10 and as much as you can afford for any of our initiatives/Projects.
VOLUNTEERS
They are the various individuals who support us, making our projects/events worthwhile, intriguing and successful. They include personnel's in all sectors e.g Leadership/Governance, Agriculture, Health, Education, Politics, finance and Entertainment. Others are Peer Educators, Community Leaders, public figures, Medical personnel's and consultants, Farmers and NYSC members to mention a few, all assist during project planning and implementation.
GET INVOLVED
You can be involved in the activities of this Organization by partnering with us today through:
• Donation of cash and related materials
• Voluntary assistance during program planning, implementation & Monitoring
• Social Media awareness and Campaign

Subscribe for our monthly newsletter through your email.
---
SUCCESS STORIES
* Provision of Eye glasses for About 1,000 persons with visual impairments and Removal of Cataract through surgical intervention in Abeokuta Ogun state in 2013
* Conducted health screening on World Health Day for about 2,000 people in Benin republic in 2014
* Donation of Medical Equipment and surgical Materials to Five (5) general Hospital in Four (4) states in Nigeria. 2015
* Sponsorship of Hearing Instrument Specialists to be trained at Starkey Hearing Institute (USA) in Zambia) who had further professional training at the International Hearing Institute with the aim of reducing the impact of hearing Loss in Nigeria through early detection and screening. 2017/2018
* Advocacy/Awareness walk to commemorate World Diabetes Day, November 2017

* Partnership with the OOPLF to empower 1000 youths in agricultural methods training, 2017
* Providing Hearing Aids for About Five Thousands (5,000) persons with hearing impairments in the Six (6) Geopolitical zones of Nigeria; and follow-up through Aftercare. 2017/2018
* Advocacy and Awareness walk to commemorate International day for Girls and women in science at Ota, Ogun state, February 2018
* Provision of seeds and Farming tools and implements to 500 Farmers in Ogun state. July, 2018.

HISTORY ABOUT US
The Olusegun Obasanjo Foundation was a UK based charity established in 2013 with the vision of advancing human security in Africa.
There are close to 239 million people (source: world hunger education service) in Africa living in extreme poverty. They suffer from chronic shortages of basic necessities such as food, assistive health devices, clean water, shelter and sanitation. The Foundation partners with change agents, policy makers, global partners and visionary individuals worldwide to tackle critical problems in four critical areas of human security:
• Health Security: Health Improvement Initiative
• Food and Nutrition Security: Feed Africa Initiative
• Gender Equality: Education For Girls Initiative
• Economic Security: Youth Empowerment Initiative

Each area has a cornerstone initiative supported by three key functions: grant making, grant management and advocacy. The Foundation seeks to forge strong partnerships and work to raise public awareness of the issues focused on and also encourage inspiring action at all levels.
In addition to these initiatives, the Olusegun Obasanjo Presidential Library in Abeokuta –Nigeria, supports the mission of the Foundation. The Center hosts a youth centre and is collaborating with international partners to bring technical training for the Foundation's Youth Empowerment Initiative. The Centre will inspire the next generation of leaders and others to follow in President Obasanjo's legacy of committed service.
LEADERSHIP STRATEGY
Meet our Board members, which includes the Chairman, Vice Chairman, Secretary, CEO, Program Managers and other Officials that help to strategize in planning, providing grants, sourcing for funds and also implementing the various targets set out as at when due.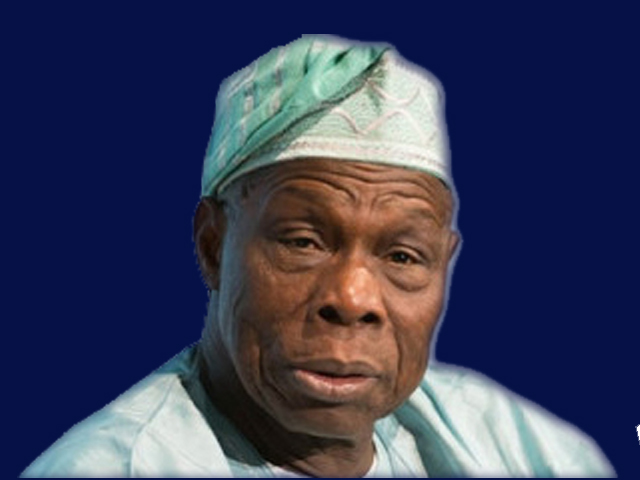 Dr (Chief) Olusegun Obasanjo (GCFR)
The Former President of the Republic of Nigeria.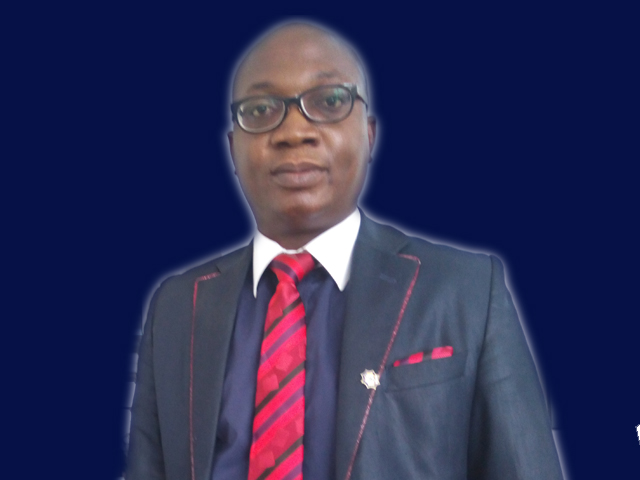 Dr. Olalekan Makinde MBBS, MPH, MWACP, FMCPH, FRSPH (UK), MBA. Cert Mgt (Univ of Cambridge), LSHTM (London), LSTM (Liverpool)
Completed Missions
Here is our Successfull Missions
World Health Day
To promote basic prevention of NCDs through health awareness materials, screening and treatments of primary ailments free of charge.
Donation Received: 21% of $500, 000
International Day for Girls in science
To provide modern facilities and textbooks for 5 government schools in the South-East and North-west for promotion of Girl-Child Education before June 15th 2019
Donation Received: 41% of $75, 000
Donation of Seeds and crude implements
To empower young farmers in 5 states before 20th May, 2019
Donation Received: 51% of $30, 000
International Youth Day – 2019
To mentor about 1, 500 youths in Lagos state on the theme: Right Use of Position in Leadership
Donation Received: 21% of $40, 000
Gallery
illustrations of few Social Works
Foundation Location
Olusegun Obasanjo Foundation Head Office.
Contact Us
for Your any inquiries or informations
Address
20B, Lanre Awolokun Street Gbagada Phase 2 GRA, Lagos state, Nigeria
Your message has been sent. Thank you!